Pre-Hospital Emergency Care Council (PHECC)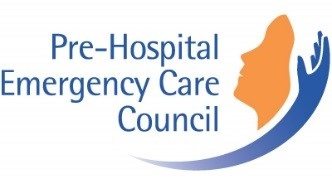 are the regulator for emergency medical services (EMS) in Ireland and their role is to protect the public. PHECC is an independent statutory agency with responsibility for standards, education and training in the field of pre-hospital emergency care. PHECC also maintain a statutory register of EMS practitioners.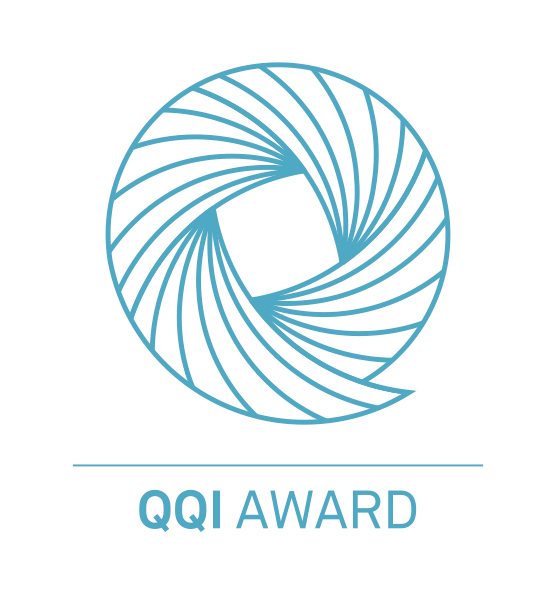 QQI
As a national awarding body for further education and training in Ireland, QQI (formally FETAC) gives people the opportunity to gain recognition for learning in education or training centres, in the work place and in the community's
QQI's mission is to make quality assured awards in accordance with national standards within the national framework, creating opportunities for learners in further education and training to have their achievements recognised and providing access to systematic progression pathways.
Maltings Training Ltd has been accredited by Active IQ since 2016.  Active IQ is an awarding organisation recognised and regulated by Ofqual within the Active Leisure sector designing qualifications that support clear career pathways. They pride themselves on excellent customer service, and strive to provide high quality resources for their qualifications enabling Training Providers to give a positive learning experience.
Why choose the NCEF Fitness instructor Courses?
Recognition within Ireland
The National Council for Exercise & Fitness (NCEF) is an academic affiliate of the University of Limerick (UL) offering the only university accredited Health Fitness Instructor qualification in Ireland. Accreditation assures our students that the programme is engaged in continuous review and improvement of its quality, that it meets documented standards, and that it is accountable for achieving what it sets out to do.
The National Framework of Qualifications (NFQ) is a mechanism for recognising all education and training in Ireland. The NFQ is a system of ten levels and is used to describe the Irish qualifications system. A key element of the NFQ is to improve access (entry) to education and training, transfer within and between education and training and progression within and between education and training. Thus the NFQ aims to make the qualifications system easier to understand, thus facilitating recognition of qualifications both at home and abroad.
The Year 1: Certificate in Exercise and Health Fitness (CEHF) is placed at Level 6 Minor
International Recognition
Qualifications Standards:
The NFQ is significant for NCEF Graduates in the international context as qualifications (awards) in the NFQ are recognised in Ireland and abroad. Therefore, the NCEF is the only fitness instructor provider in Ireland who's qualifications are placed on the EQF.
The Year 1: Certificate in Exercise and Health Fitness (CEHF), is placed at Level 5
Some other training providers offer EQF Level 4 standard of qualification, but the CEHF is the only complete stand-alone fitness qualification in Ireland, accredited at EQF Level 5.
European Industry Standards
The NCEF is accredited by the European Health Fitness Association (EHFA). EHFA is the EU approved industry standards setting body for the European health and fitness sector. The EHFA Standards are aligned to the European Qualifications Framework (EQF) to clearly identify the knowledge, skills and competencies required for fitness instructing occupations.
The Certificate in Exercise and Fitness (CEHF) is audited and aligned to the European Sectoral Industry standard, Exercise for Health Specialist (SQF Level 5).
Occupational First Aid (OFA) – FETAC Level 5 – All students on the CEHF complete OFA as part of the course and are offered the Level 5 qualification.
UL/NCEF Pathway to B.Sc. in Exercise & Health Fitness: graduates of the CEHF can progress on a flexible learning pathway to a B.Sc.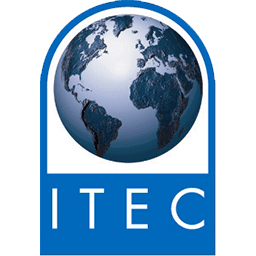 Maltings Training Ltd has been accredited by ITEC since 2009. ITEC is the premier International Awarding
Organisiation
for qualifications in Beauty, Complementary and Sports Therapy. As a niche Awarding
Organisiation
we offer a variety of exciting career pathways for
example:
Personal Training or the specialism of Yoga and Pilates In Complementary Therapy you may choose to study massage or broaden your skills to offer Reflex and Aromatherapy. ITEC maintaining standards ITEC Head Quarters are based in London where our qualifications are accredited by the UK Government. ITEC has been offering qualifications since 1947.
As such we have a long and very strong history in the industry and our qualifications are well respected by employers around the globe. Some countries are now developing their own national standards – however, they may still vary considerably in quality and content from country to country which can make it very difficult for employers to ascertain the exact knowledge and skills achieved. ITEC qualifications walk graduates into employment the world over, due to the rigid quality assurance and high standards underpinning the qualifications. This is a passport to an International career. ITEC currently has centres registered in over 38 countries – in areas such as Africa, The Americas, Asia Pacific and Europe, however, no matter where you study an ITEC qualification the syllabus, theoretical testing and practical assessment is always the same.
Maltings Training Ltd
have
been accredited by The American Council on Exercise since 2002. The A
merican Council on Exercise is a non-profit organization committed t0 enriching
quality 
of life through safe and effective exercise and physical activity. As America's Authority in Fitness, ACE protects all segments of society against ineffective fitness products, programs
and
trends through its ongoing public education and research. ACE further protects the public by setting certifications and continuing education standards for fitness professionals. Background Founded in 1985, today ACE is one of the largest fitness certification, education and training organizations in the world.
They currently have more than 40,000 certified fitness professionals in 107 countries. ACE certification and continuing education / training are among the most respected in the fitness industry. Since the beginning, our comprehensive programming has enabled fitness professionals to take advantage of the most current research available today. ACE publications, study materials and courses and have successfully prepared thousands of candidates to become certified including the ACE Personal Trainer/ Advanced Health + Fitness Specialist/ Group Fitness Instructor / Lifestyle + Weight Management Consultant.